At first a collection starts with ideas, sketches and notes ...
To fetch in the story of the brand what makes its DNA in order to create basic items and long-lasting clothes.

Then we adjust the cuts and the lengths
And we select the colours which we want to be ours for the season to come
But let us not forget the most important which will make the beauty of a dress, a top, an overall: the Fabric
It must be beautiful especially when one has been trained in the textile creation !
The quality of the product, its drape, its style its elegance will be enhanced by the fabric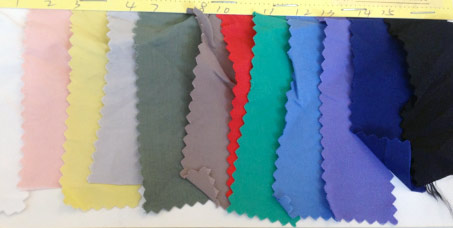 Haute Couture model made from luxury fabric will always be eternal
Whereas its pale imitation in a low range material will rapidly be disregarded
A lot of love and patience is needed to make a garment last. This is what leads to offer the most beautiful materials as well as the timeless colours.
Fitting and reshaping