From the 3rd to the 12nd of March 2017, the 12th edition of the Festival of the movie of Central and Eastern Europe will take place.
On this occasion, eight unpublished movies will be put in competition for four proposed Grand Prix: Price of the Press; Price of the Young Jury; Price of the Public and finally, Price of the Jury, the latter consisting of professionals of whom the fashion designer and of theatrical costumes Elodie Oberlé.
Since her return in her region of origin, she has never missed a single edition of this festival organized in Normandy and lived real cinematographic emotions there.
It was in particular the case with the winner of 2016: Enclave, of the Serbian director Goran Radovanovic and whose main theme is the life of the Serbs of Kosovo in small isolated communities, the enclaves. This reality is seen through the everyday life of a little boy who will eventually settle in Belgrade. The final scene an exit of school in this big unknown city for him is of the most poignant …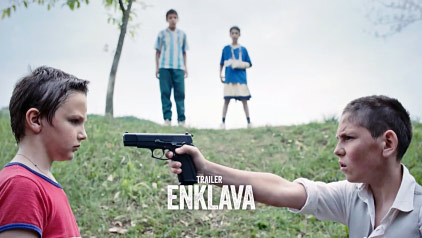 This year, Goran Radovanovic will be one of the talented members of the jury as the famous Sardinian and Norman comedian, Bruno Putzulu.
www.alest.org/fr/jury-pro-2017
To discover all the cultural, historic and creative wealth of this part of often badly known Europe, we strongly recommend you to discover this new film selection which will be accompanied by many instructive, fascinating and festive events (Master classes, projections of documentaries, concerts).
More informations :
www.alest.org/fr/a-lest-nouveau
Do not also hesitate to get you the paper program in one of the partner cinema:
In Rouen :KINEAPOLIS – OMNIA
In Mont-Saint-Aignan : ARIEL
In Yvetot : LE DRAKKAR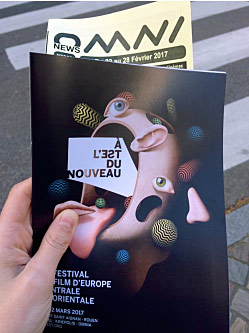 Looking forward to seeing you there!