POLLY MAGGOO
Hyères 2016, William Klein and Polly Maggoo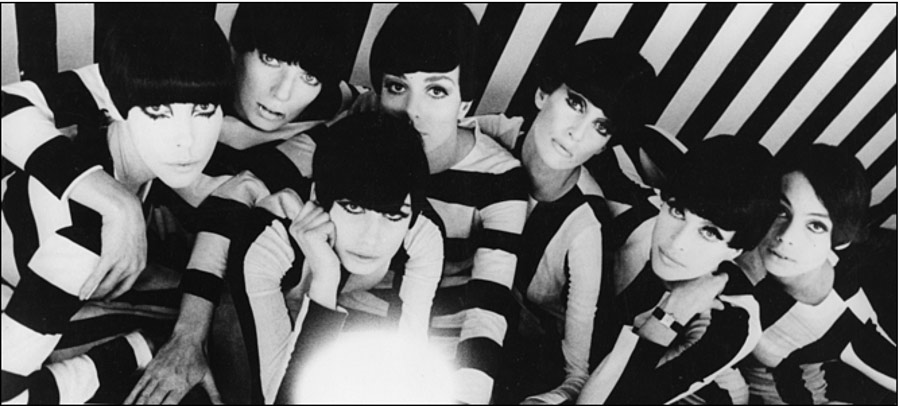 As every year, the Festival of Hyères saw parading big names of the fashion and the photography which dedicated one more time new talents.
Symbolic personality as well in the field of the fashion as that of the photography, William Klein, foreman of the jury photo, was the top of the bill not to be lacking!
Or rather his Polly Maggoo, heroin of its film UFO "Who are you Polly Maggo", taken out in 1966.
A sarcastic painting of the world of the fashion so funny and crazy as very well seen! A young American top model is harassed by everybody even by some journalists who want to make her the subject of their next "Who are you".
And in this madness of the last trends is transplanted prince out of nowhere, who down from his horse leaves in search of her adored princess …
Unfortunately, at William Klein, the heroine does not finish her life in a castle but is stolen her prince by the next door neighbour who, her, was at the right place at the right time!
A movie of an incredible modernity due to its subject.
A visionary director who knew how to mix his look of photographer with his experience of the fashion to create a comedy masterpiece.
Besides Hyères'Festival, William Klein is present within the framework of the Normandy Impressionist Festival which dedicates this year its theme to the portrait.
So, an exhibition of his photographic portraits is visible in the Abbey church Saint-Ouen of Rouen, from April 16th to July 24th, 2016...
Both are to be absolutely discovered.
Do not miss the year Klein!
Tribute to a homonym !;-)