To take care of one it is also knowledge to offer itself small pleasures of comeback … And when we can find them at his beautician, it is the ultimate of the moment for one!
So, we created for you this nice little makeup bag in the colors of the print of some clothes of the collection Lady forever …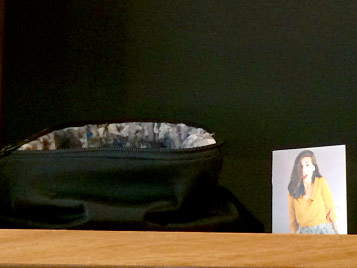 Lili (its nickname) is endowed with an attractive black iridescent fabric to put forward elegance, discretion, class and eternity … And all this splendor to hide a field of flowers just taken from brushes of the designer 
Sweetness and femininity are thus appropriate to begin in September everything in novelties!
It is at By Elodie Rouen 39 rue Saint Nicolas where this last-born struts in the middle of the wonderful care chosen by Elodie Lecot, creator of her institute and concept-store.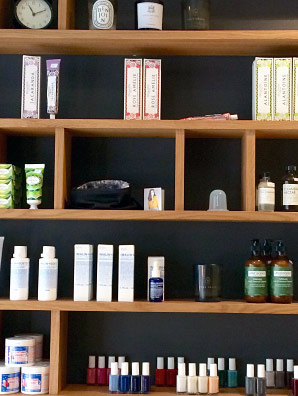 Worth knowing!! Lili is made in Rouen! Yes yes! It is on the heights of the city, near the School of Fine Arts, that Fanny and Clémence had the good idea to go up a fab-lab, Aux Fils Conducteurs, giving a good place to the social reintegration.
So, Isabelle, host, seamstress and organizer of workshops accepted with enjoyment to realize this small series of makeup bags top of the range desperately by falling in love with our small flowers
With its zip YKK and Isabelle's know-how, Lili can only satisfy you …
It is sold at a price of the 39 euros and its series is limited!
Run from us to By Elodie, she will receive you gracefully and with smile and has the gift to transmit it ;-)