It arrived and we will tell you of what it's made!
So let's go to the workshop with some pictures of circumstance.
Created with a lot of love, Elodie Oberlé's clothes are sewn in beautiful fabrics…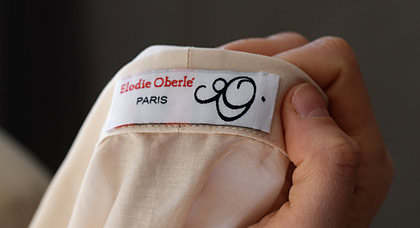 Which happiness of putting on the blouse Rose! 100% natural fabrics (50% Cotton- 50% silk), it's all the sweetness of the spring that we wear!
The dress Rose, in the same design, offers you a feminine, elegant and sensuous hanging, thanks to a superb polyester crepe…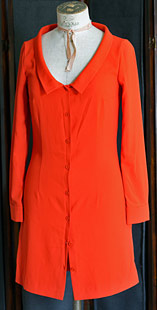 So ! We used the same wonderful crepe to create a very smart jumpsuit! Its name is Augustine.
Tudexo style, lap on the waist, it replaces advantageously a ladies tailor or a pantsuit.
Its beauty secrets? Two black and nice buttons on sleeves found in a marvelous Parisian haberdasher's shop and a black tulle with leathery effects from Lyon!
100% polyester, the jumpsuit has a streetwear style too and you can wear it day or night in any occasion. You have just to find the good accessory!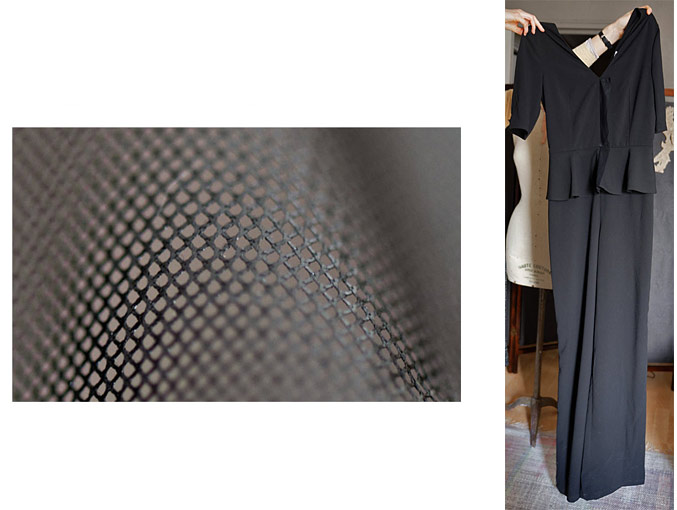 A desire to dive into the silk ? Follow me!
The top Audrey is made for you…
Silk and french tulle top, double zip on the back to open it as much as you wish!
A confidence ? This pretty hemstitched fabric is used to dress the corps de ballet… A good excuse to go to dance! We are fascinated by the stage, so we use an abuse of it's inspiration

A little dress ?
Here it is !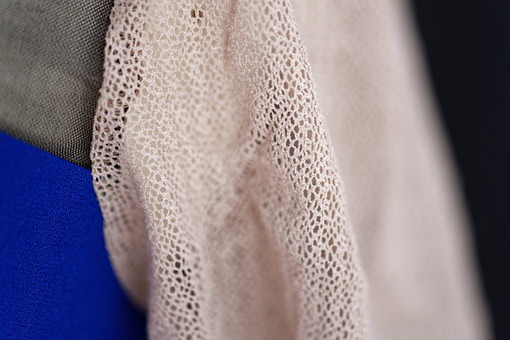 And yes ! For the collection Audrey, we leave of the suspense to go to dive into the beauty and the subtlety of the materials…. There is three.
We went back to Lyon to manufacture cute little hemstitched sleeves of the color of your attractive arms… Nobody will complain about that…
To discover it more, I invite you on the e-shop.
To give it a supplement of soul and value, this collection is a limited series. So each woman remains unique!